Jumping Into Spring Series
Even though the groundhog saw his shadow and predicted 6 more weeks of Winter...
Here in El Paso, we have been blessed with wonderful weather, And we are so grateful!
The Jumping into Spring Series will be a series of what we can do to maintain the beauty of our homes. There will be a few installments, so keep your eye on this blog.
The first in the series...Outside Home Maintenance,
Our Winters may be short , but they still have an impact on the outside of our homes.
The one thing to check is the brick work or stucco.
The chipping or popping away of the brick face is called Spalling, leaving the interior of the home susceptible to moisture. Even as dry as El Paso is, our occasional spring rains and monsoon season can cause serious damage. Filling in the spaces bewteen the brick that have crumbled away with mortar and sealant,. Will prevent water and insects, from doing damage or taking up residence. Efflorescence are white spots on the bricks from water evaporation, if you have them, dry brushing them in warm dry weather will remove them. If you discover water penetration in the brick, close to the foundation, consider sealing the brick with appropriate sealer.
If you have stucco fill in the cracks and check for water damage.The water damage will be seen as pulling away, bubble, from the home , they are found in places with the most moisture, the foundations and roofs, removing the damaged stucco and re-stucco to prevent any further damage to the home, If you have siding or trim, one weekend project of replacing, painting and sealing the damaged siding or trim.
Some homes have gutters and downspouts, regular cleaning will keep the wells clear and prevent water, from accumulating around your home. Checking the roof is very important. looking for any damaged singles, cracked tiles, should be replaced and repairs. Have a flat roof, check for leaks and blockages of the outlet drains. Having a chimney sweep clean and check the chimney for any repairs, so it is good to go when winter comes around again. Cleaning the heat and air ducts and changing the filters to create good indoor air quality and make the heat run through the home effectively.
Check back for next in the series..Decks and Patios
Take a closer look at EXIT!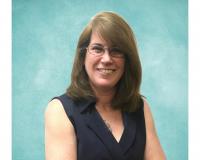 Author:
Mary Ganci
Phone:
915-603-7367
Dated:
February 5th 2018
Views:
250
About Mary: Why El Paso? Did you know, the weather is year round and the sun shines 302 days a year? That UTEP i...