WHAT IS A REAL ESTATE AGENT
What is a Real Estate Agent? Really!
The job description of a real estate agent is pretty simple, right? To rent, buy, or sell real estate for clients. Performing duties such as the study of property listings, interview prospective clients, accompany clients to properties, discuss conditions of sale, draw up contracts and includes agents who represent buyer or seller.
There are 37 job titles of a real estate agent, ranging from an Agent to Realtor to Sales Agent to Buyer's Agent to Leasing Agent...you get the idea!
Each title has a different mode of work, each agent has a different style, each agent was trained differently, Each agent has different forms of technology. Each agent has a specialty in which they work, and some are more proficient in certain areas of the sell. Some are registered such as Realtors with the MLS and pay dues into the Multiple Listing Service Association and to the NAR (National Association of Realtors). The dues paid quarterly for access to its many listings and sources of information. Some Agents are not members of the Associations and rely on other sources for information, providing their clients and customers. Realtors are held to a higher standard of integrity due to their participation in the Associations and the rules they must follow. There are many brokerages and over 2,000 Real Estate Agents in El Paso.
There are 30 duties between buyer and seller that Realtors perform, some perform all, some perform some, and some only perform what is necessary to get the job done. There is more to selling real estate than putting a sign on the front lawn and advertising the listing. There is more to the buying process than just being qualified for a sale.
I believe that a house is much more than an investment. It is a home where memories unfold, where families gather, and where friends are made. It is not just the listing of the home, it's the story that has unfolded there. It is the interpersonal relationship that is developed, the trust that is granted, to find the right buyer for the home, that you created your story in. To find someone who loves your home as much as you love your home. Someone that creates the memories close to what your memories are. The buying process is the same, to find the story that you want to create or are creating. The way you feel when you walk into a house, that you can see your story there. That you can walk through the door and feel "I am home." My goal is that the seller and the buyer "marry" not just in agreement but what the house means to them both. The beautiful past memories of the home feeding into a beautiful new future. Creating Magic!
Being a Realtor, my job is not just creative writing, organizing, problem-solving, planning, prioritizing, documenting, scheduling showings, coordinating services, negotiations, etc...WHEW!!!
The most important part for me is listening, communicating and understanding what it is that you want and need for your family, your story. It's establishing a relationship and becoming your trusted advisor and consultant. With the highest form of integrity and professionalism. To help you find a home to fulfill your story and to move to a new chapter of your story.
I would love to help you create your story!
Call me! ;-)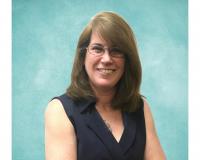 Author:
Mary Ganci
Phone:
915-603-7367
Dated:
November 7th 2018
Views:
209
About Mary: Why El Paso? Did you know, the weather is year round and the sun shines 302 days a year? That UTEP i...