The Low Down on Big Down Payments
I came across this interesting article in the Realty Times written in March of 2013 by a realtor in Boston by the name of Susie Shortsleeve. She talks about why putting a higher down payment on a home makes a lot of sense. Keep in mind that not everybody has say, $20,000 to put down on a $100,000 home or $40,000 to put down on a $200,000 home. However, if you do, here are some of the advantages according to this article:
1) A susbstantial down payment gives you instant equity. You will be more likely to weather any market downturns and avoid going "underwater".
2) Generally, more money down means securing a better interest rate. With 20% down you would be considered a better risk to your lender. Also, you would lower your monthly payment by paying more up front.
3) Sellers may take your offer more seriously in the case of multiple offers. It shows you can deliver on the sale.
4) You won't have to pay mortgage insurance because lenders consider your loan less risky because of the 20% or more downpayment. Without mortgage insurance you'll save an amount equal to about 0.5% of your loan balance each year. If you have to get mortgage insurance, some FHA loans will never let you remove it. Those that do, still require it until the mortgage is 80% of the value of your home.
5) With 20% down, you'll be able to pay off your mortgage balance sooner, especially if you take advantage of refinancing options in the future.
As previsouly mentioned, this isn't an option for everyone. Maybe you need to hold money back for purchasing furniture or doing home improvements. If however, you believe you can,do it! Analyze your situation, and make the best call for you!
david@exitwestrealty.com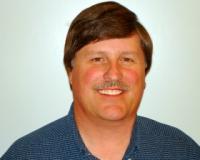 Author:
David McKay
Phone:
915-740-3632
Dated:
April 2nd 2013
Views:
2,946
About David: I have been with Exit West Realty since 2010 and prior to that have had 14 years of sales experience...