The Advantages Of Building Your Own Home
There are so may advantages to building your own home. The purchase of your home is a major investment in your time and money. The returns of owning a home are far more reaching than just the purchase. When purchasing a resale is when you accept the way the home was designed and set up, the landscaping, kitchen, bathrooms etc. When you move into that resale you then start to make the changes that appeal to you and the needs of your family. The costs of redesigning your home may be more expensive.
In building your own home, you have full say in the colors, tiles, landscaping, cabinets, granite just to name a few. Even the fine details can be worked in such as doggie doors, higher fences, and landscaping. whether you want to face north, south, east or west. Builders today offer standard features, appliance and front landscaping packages. They also offer special details, the extras, of course at a price for tile though out living areas, smart homes, extra large patios. and so much more.
Building your own home today gives you the flexibility of helping you design your home to your needs and that of your family. And maybe more cost effective in the long run. Purchasing a home is a huge investment, and you want the most for your money. you want it to be comfortable for you and your family. When you start looking for your dream home consider all options including looking into building. Asking your realtor questions can help provide you with information in what you are looking for in the marketplace.
Happy House Hunting!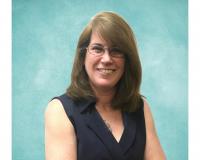 Author:
Mary Ganci
Phone:
915-603-7367
Dated:
August 4th 2016
Views:
987
About Mary: Why El Paso? Did you know, the weather is year round and the sun shines 302 days a year? That UTEP i...