Shipping containers house retail venture at Montecillo community
Always thinking outside of the box with their restaurant and retail concepts, a trio of El Paso businessmen are now thinking inside the box for an eco-friendly, nontraditional shopping center.
Rudy Valdes, Octavio Gomez and Nick Salgado, the owners of several successful restaurants and businesses in El Paso, will be leasing retail space on the West Side using rather unusual building material -- discarded 8-by-40-foot steel shipping containers.
"We are going to use steel shipping containers as the retail space," said Gomez. "It's going to be a cluster of six buildings. Some we'll stack two, three or four tall so it's not going to look like a strip mall at all. It's not going to be a line of storefronts. That's what's going to set this place apart."
The trio is building the shopping center -- TIME at Montecillo -- at the 300-acre Montecillo community in West El Paso. The apartment complex, the Venue at Montecillo, is the city's only full-fledged Smart Code development.
The Montecillo is a $777 million West Side urban village constructed by El Pasoan Richard Aguilar's EPT Land Communities.
Smart Code development aims to create communities where residents can walk or bicycle to restaurants, pubs or retail stores.
"This will be almost like a city within itself," Salgado said. "We want to be part of the smart growth movement and make El Paso a cooler place to live."
Anchoring TIME -- which will be the trio's first venture into real estate development -- will be an artisan coffee and handmade doughnut house, a taco and tequila cantina and a restaurant whose main focus will be steak.
"We are doing three different concepts that are stand-alones," Gomez said. "The coffee and doughnut shop will be called Hillside, the nontraditional casual steakhouse will be called Stonewood, and the Mexican cantina taqueria has not been named yet."
The group -- which owns the Crave Kitchen & Bar on the East and West Sides -- hopes to have the center complete by the middle of September.
The retail shops and restaurants will face a courtyard with grass, a water fountain and lined with trees and wide-open sidewalks.
"This is what generates the vibe," Valdes said. "You'll park and as soon as you enter the space; you are in the space. It's not like you go to one store and then you have to get back in your car to drive all the way to the other side of the strip mall to go into another store."
Parking will be in the back of the building.
"In that courtyard, there will be inviting elements that will make you want to stay and hang out and grab a coffee and a doughnut and sit down and relax," Valdes said. "There will be seating outside, a fountain, fire pits, there's speakers outside, so the idea is this will be a three-hour visit on lazy Saturday morning or afternoon."
Another unique, nontraditional element of TIME will be the retail space.
"We're doing spaces as small as 200 square feet," Gomez said. "We want a high density. We want a lot of business in this cluster of buildings. We want to give people who are launching a business an opportunity to have an affordable place to lease so they won't have to lease a 1,200 square foot box in a shopping center when all they are doing is making jewelry."
Gomez said the cost of 200 square feet of retail space will start at $400 a month.
"We want those people who are independent, someone who is just getting started with a great idea, but needs a suitable, affordable space," he said. "You can get 200 square feet, and we will provide the traffic for them."
A bonus for TIME tenants will be monthly seminars with attorneys, graphic designers and others who will speak on various aspects of starting a business.
Valdes said taking an untested shopping center concept into a new area is always potentially dangerous.
"There is no doubt that there are advantages to getting in on the ground floor because we'll have the foothold from the food and beverage aspect here," he aid. "But that's the risk in it, as well. These are unproven, untested grounds. But we feel strongly enough in the community and the development and in the concepts that it will be successful. It is really unique to El Paso."
The center will have 11,000 square feet -- 7,000 used for the three restaurants and the other 4,000 for retail space.
"We don't know what's going to open up here, but it's the idea of it that's important," Valdes said. "The mixed-use type of development, commercial, residential, extremely pedestrian friendly, bike friendly, the whole idea that you can go downstairs, shop, walk your dog, get a cup of coffee. It's living where you live."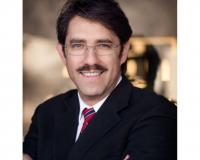 Author:
Humberto Alcazar
Phone:
915-727-5433
Dated:
April 30th 2013
Views:
2,723
About Humberto: I am lifelong El Pasoan who has seen El Paso grow from a small town in 1965 to the large city it is ...