Rearrange Your Psychological Furniture
From the Desk of Exit Realty Founder, Steve Morris...
'Change this moment and you change your destiny. Do not waste time grieving over past mistakes. The future is your present thinking made manifest. Take up a new residence in your mind. This means nourish a new decision and sustain it with confidence. As you begin with faith and confidence, the end result will be successful in all ways. The beginning and the ending are one.'
'Nothing is forever. Everything changes. The past is finished. The future is not yet alive. Nothing matters but the moment. Start living in the present. Prepare wisely for the future and leave the past alone. Think good thoughts and good results will follow. Revise all your thinking. The moment you begin to think constructively and wisely, an immediate and automatic reaction transpires in your subconscious. The past mistakes and errors are wiped out when you reaarange your psychological furniture in this manner. Form a new mind-set, forget the past and blame no one. You mold and fashion your own destiny with your deliberate intentions. Stay positive, constructive, and creative in all of it!'
From david@exitwestrealty.com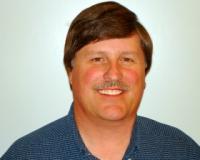 Author:
David McKay
Phone:
915-740-3632
Dated:
March 5th 2013
Views:
4,193
About David: I have been with Exit West Realty since 2010 and prior to that have had 14 years of sales experience...