Mexican Presidential Elections Are Coming July First
Mexico, a country long synonymous with vote-rigging, is better equipped than ever to prevent fraud in Sunday's national elections, according to experts, but voters still have grave doubts.
The Federal Electoral Institute (IFE) will oversee the presidential vote that polls suggest will be won by the Institutional Revolutionary Party (PRI), whose frequently tainted elections helped it maintain power from 1929 to 2000.
Born out of scandal after a 1988 election widely believed to have been fixed, the IFE is independent of the government, with its board members nominated by all the political parties.
The body will have 696 observers from 69 countries helping it police Sunday's election, which will be the most closely monitored in the country's history, the IFE says.
The IFE today is probably the most professional electoral body out there, worldwide, said Jeffrey Weldon, a political scientist from Mexico City's private ITAM University.
Many Mexicans, however, do not share his belief.
Only 30 percent of voters polled in a survey published this week by Consula Mitofsky said they had a high level of confidence in the IFE.
Mexicans voice fears of more subtle election manipulation such as vote-buying and media manipulation ahead of balloting as the PRI aims to regain power after 12 years in opposition.
The country will also elect governors from six states as well as the entire 500-member lower house and 128-seat Senate.
The PRI's fresh-faced candidate Enrique Pena Nieto, 45, is leading most polls by a big margin and says he will win cleanly.
However, his leftist rival Andres Manuel Lopez Obrador has warned voters the PRI is returning to its old ways and handing out cash in exchange for votes.
Lopez Obrador lost the 2006 election to President Felipe Calderon of the conservative National Action Party (PAN) by barely half a percentage point, or over 200,000 votes. He then alleged massive fraud and refused to accept the result.
His protests, which shut down the main boulevard through Mexico City for weeks, remain fresh in the minds of many Mexicans and the candidate has said it could happen again.
OLD TRICKS OF THE PAST
Fears about fraud may be rooted in Mexico's past, when the PRI employed a host of tactics to tilt elections in its favor.
The pregnant ballot box might arrive stuffed before the polls opened. The carousel would have gangs of voters making the rounds at several polling stations, voting early and often.
Then there were food-inspired methods.
Operation Tamal would seek to buy votes via breakfast parties to which the poor were invited, and on election day a taco was one folded ballot stuffed with many more.
Such widespread deceit is very hard today, experts say.
Voters must show identity cards and political parties can watch each of the 143,000 voting places. The PRI and Lopez Obrador's leftist coalition plan to be at more than 96 percent of the polling stations. Ballots are numbered and difficult to counterfeit, while voters have their thumbs stained in ink when leaving the polls.
In addition to the foreign observers, the United Nations Development Program (UNDP) has provided funds and technical assistance to 44 Mexican organizations watching the vote, double the number of groups funded in 2006.
The difference today is we have organizations that are much more consolidated and professional and a more mature civil society and well trained election observers, said Maria del Carmen Sacasa, the UNDP's representative in Mexico.
But mistrust persists.
The leftist Party of the Democratic Revolution (PRD) backing Lopez Obrador accused the PRI of handing out 70 million pesos ($5.21 million) worth of pre-paid debit cards in exchange for votes and has accused the PRI of giving cell phones to voters to snap pictures of their PRI-marked ballot in exchange for cash.
The PRI rejected the claims as false and absurd.
Such irregularities would be almost impossible for electoral authorities to catch, said Julian Quibell, representative of the National Democratic Institute (NDI) in Mexico.
These things probably happen but it's not very efficient and not very widespread, Quibell said. It's not going to change the outcome of the national election. ($1 = 13.4259 Mexican pesos)
What is your opinon?
www.humberto.exitwestrealty.com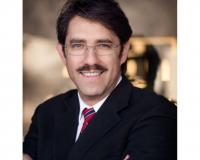 Author:
Humberto Alcazar
Phone:
915-727-5433
Dated:
June 30th 2012
Views:
2,730
About Humberto: I am lifelong El Pasoan who has seen El Paso grow from a small town in 1965 to the large city it is ...