Investors embracing Real Estate purchases to fund retirement
Some Americans are embracing the investor role in real estate, hoping it will fund their retirements. First time investors are taking the strategy of buying foreclosed homes at super low rates and turning them into rental properties to increase their cash flow now and in the future according to Realtor Magazine.
The typical small investor has 2-3 properties and looks at it as an income supplement with the possibility of being able to sell at some point when prices are high enough for them, says Lawrence Yun, Chief Economist for the National Association of Realtors.
A quote from one of these investors, in this case Barton Wallace of Hingham, Mass. is that "I'd rather buy real estate than gamble on the stock market or get almost no return from putting my money in a bank". as stated to Reuters. " I don't have any problems getting tenants".
The rental market had been performing strongly. Statistics show that average U.S rents have risen to a record $1,086 during the 3rd qtr according to MPF Research. Meanwhile, vacancy rates dropped to a 10 year low in the 2nd qtr.
To fund their purchases, these 1st time investors are tapping their retirement accounts and transferring their cash into self-directed IRA's which allow them to invest and then funnel the returns back into their accounts.
In August, investors purchased about 66,780 homes which is the highest level since the start of the foreclosure crisis according to Bloomberg which cited National Association or Realtor statistics.
Does this make since for you? Something to think about when planning for your retirement!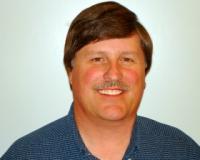 Author:
David McKay
Phone:
915-740-3632
Dated:
November 6th 2012
Views:
2,161
About David: I have been with Exit West Realty since 2010 and prior to that have had 14 years of sales experience...